How to Stay Positive at the Gym
How to Get Yourself Back to the Gym (Without Beating Yourself Up)
It's easy to delay your healthy resolution when negativity and guilt take over. But beating yourself up does far more harm than good. Instead of being so hard on yourself, take these positive reminders to heart — and get back on the horse!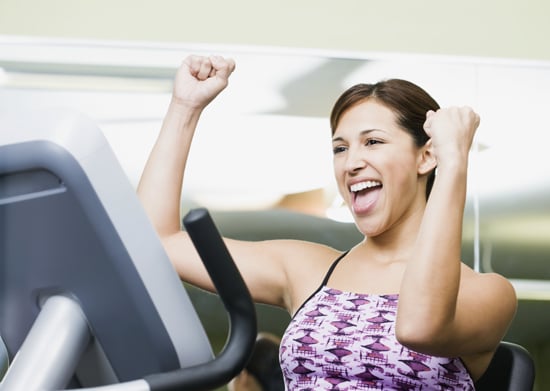 Your mind will reap instant benefits: Even if your body is sore or tired, there is nothing more rewarding than the boost of endorphins after a tough workout. It's been proven that exercise eases anxiety and depression, and while a consistent workout plan is your best bet, even one quick gym session or yoga class can alleviate stress levels and boost your mood.
There is plenty to celebrate: Stop focusing on the scale from the get-go. Far beyond the number appears, there are plenty of other healthy accomplishments to celebrate. Whether you want to start feeling more confident in your clothes or stop having to reach for that second cup of coffee, these goals can only be reached if you make a true commitment to yourself and your health.
Today is the day: Your mantra "tomorrow I start working out" will no longer suffice. There will always be an excuse for why you can't make it to the gym or that workout class. If you're ready to start feeling better today, you have to start today. Feed off your positive feelings to make time when the motivation strikes — even if it affects your other plans.