How to Stay Sweat-Free After the Gym
Keep Your Post-Gym Trek Sweat-Free
There's nothing worse than heating up at the gym only to be met by frosty cold temps outside when you're done. If you're not making a pit stop in the locker room to get street-ready, you're met with a problem: you're too hot and sweaty to brave the cold outdoor air without feeling uncomfortable. If you're skipping the shower at the gym, here are two simple reminders to make sure your next trek outdoors post-workout isn't uncomfortable and cold.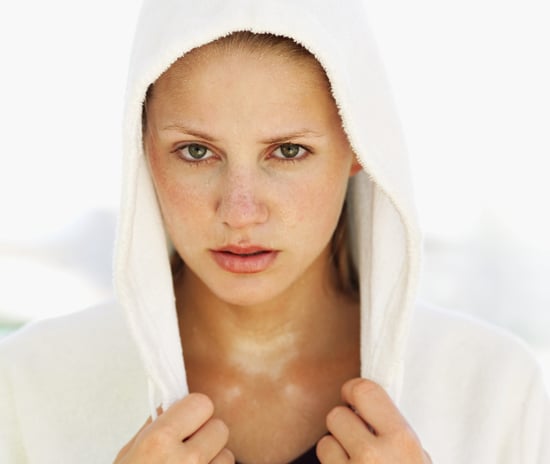 Wait it out: Don't just hop off the treadmill and grab your stuff. When you're exercising regularly, it can take several minutes for your heart rate to go back down from peak to resting rate (the normal heart rate recovery rate is a decrease of 15-20 beats per minute) so if you go outside too soon, you'll still be pumped up from your workout. Use the time to cool down properly with post-workout stretches and foam rolling instead.
Always choose moisture-wicking: I've worked out in any old T-shirt and I've worked out in gear designed for working out, and there's definitely a difference. To keep yourself from being uncomfortably soggy under those Winter clothes, use performance wear designed to wick away sweat and keep you dry. And always bring a similarly sweat-wicking cover-up to layer under your coat before you head outside for even more protection. Here are some lightweight cover-ups that would work well under your puffy outerwear.
How do you brave Winter weather after sweating it out at the gym?