How to Stay on Track With a Workout
Don't Let These Minor Annoyances Ruin Your Workout
Some days you're just feeling out of sorts. And while you may not be super sick or nursing a serious injury, that feeling can be the perfect excuse when you want to skip your workout in favor of something less strenuous — like, say, a DVR session on the couch. Before you use those excuses, here are some ways to keep those minor daily annoyances from affecting your routine.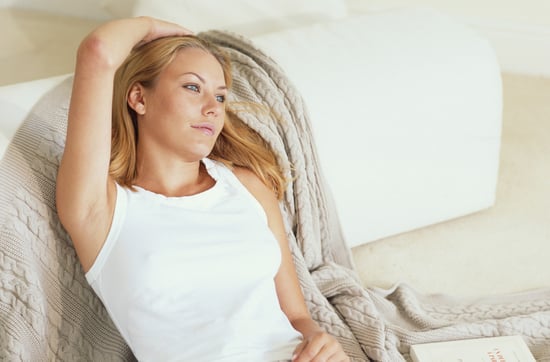 You're constantly tired: Fatigue can get the best of you, especially when it's time to exercise. It can be a lot easier to think that resting your body is a better option — and sometimes, taking a day to rest can be the best option. Most of the time, however, exercise is just what you need to feel both energized and to have a good night's sleep afterward. And if you find yourself staying up too late or battling with insomnia, here are more ways to help you destress and go to sleep.
Your back aches: It can be easy to think that you should just live with minor aches and pains, but what seem minor can be preventing you from wanting to be active. Instead of powering through those minor pains throughout the day, incorporate some preventative and relieving exercises to help your back feel its best. Yoga has been proven to relieve back pain; here are yoga poses for lower back pain, and some back and shoulder strengthening exercises that will prevent imbalances that lead to aches.
Read on for more remedies for antiworkout annoyances.
Your eating schedule is off: You either spend the morning with a grumbling stomach or try to power through a post-big lunch slump. Either way, eating too much or too little makes you not want to work out. Make a workout plan and stick to it, so you know when to eat that preworkout snack instead of digging into a large meal or forgetting to eat before it's time for a run.
You've got an injury: Nothing like an ankle sprain to keep you from your normal routine. And while you'll obviously have to modify your workout until you feel 100 percent again, there are many things you can do to keep up with your routine as much as possible. Work your upper body if you're nursing a lower-body injury, or lighten up the intensity of your workout until you're feeling better. Here are more tips on exercising with an injury from Olympic volleyball player Kerri Walsh.