How Staying Active Extends Your Life
Two No-Sweat Ways to Extend Your Life
Sometimes a healthy life isn't the easiest to live. It can be so hard to resist temptations in the form of desserts and comfy couches. And although regular exercise is one of the best ways to combat any bad effects from those temptations to prolong your life, it doesn't always have to be about getting in a strenuous, sweaty, heart-pumping workout. Here are two low-key ways to help you live a long life.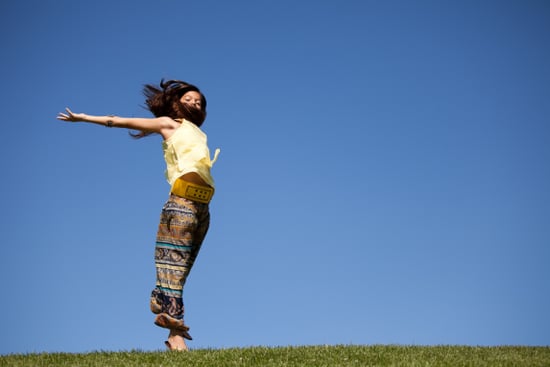 Get up and go: The more you sit, the more years you shave off your life, so make a habit of getting up and moving around as much as possible if your job requires you to sit in front of your computer all day. Haven't moved from your seat in a while? Read our tips for staying active while at work, even if you can't fit in a workout.
Take a jog: You don't have to always do high-intensity intervals to get the benefits of cardio. In fact, a recent study found that regularly taking a leisurely jog can add up to six years to your life. Just a few moderately paced jogs totaling around one- to two-and-a-half hours per week have been shown to be able to help you live longer, so try an easier walking-jogging routine the next time you're not exactly in the mood for a sweat session.