How to Steam-Fry Vegetables and Fish
Save on Calories by Cooking With the Steam-Fry Method
Boiling vegetables can draw out all of the flavors and nutrients, but steaming (albeit a very healthy cooking method) can make my veggies boring and bland. Oh, and that convenient gadget in the kitchen we call the microwave probably should be used as a last resort. A research study published in the Journal of the Science of Food and Agriculture found that broccoli cooked in the microwave lost up to 97 percent of its antioxidant content, but lost only 11 percent when steamed.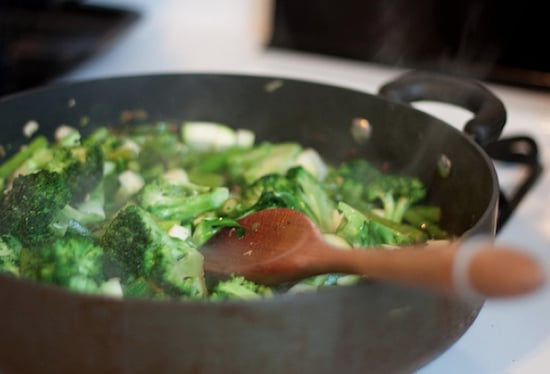 But what about steam-frying?
According to health guru Dr. Weil, steam-frying is a healthy way to cook up vegetables. All you have to do is put a bit of oil in a pan to sauté your veggies (and garlic or other spices), then add water, stock, or wine to the pan, and cover. This allows the steam to cook the food. When everything is finished cooking, you can remove the lid and boil off the rest of the liquid. I've tried this technique myself and it's probably my favorite cooking method — not only for cooking vegetables, but for making fish as well.
Source: Flickr User idovermani