How to Stop Multitasking
Stop Multitasking to Get More Done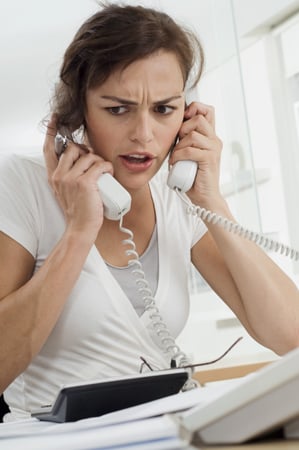 The last time I saw my doctor, she left me with this advice: stop multitasking. Easier said than done. During the course of my day I may be IM-ing a colleague while also reading email and working on a FitSugar post. In my head it feels like I'm on top of things, "Look at me, I'm doing three things in the time it takes you to do one!" But, as my doctor pointed out, my performance on each task suffers because I'm distracted with another. It's hard, she says, for the human brain to juggle things simultaneously and switch gears quickly. I can accept that, but like I said, giving up on multitasking is easier said than done. Here are two tips my doctor recommends to make the shift from multitasker to "unitasker":
Break a day into chunks: Instead of constantly switching gears from one project to the next, give yourself an allotted amount of time to work on each project. Example: I devote the first 45 minutes of my morning to reading and replying to email, followed by a few hours of writing, and then back to email again. If I have other projects to work on during the day, I schedule those in my calendar, too. Having a daily list of tasks with an estimated time for each task also really helps because it gives you daily deadlines to follow.
Get rid of distractions: Nearby conversations, the TV, or street noise can take away from your ability to focus. If you find that you are easily distracted by sound or allow yourself to get wrapped up in a neighbor's conversation, put on earplugs. It's also important to remove distractions outside of work.
What tips can you add to the list?