How to Stop Overeating
3 Quick Tips to Stop Overeating
You may overeat because you're famished, bored, or just in front of something delicious, but whatever the reason, regularly eating more than you should can make you feel gross and doesn't do great things for your waistline. Here are three quick tips to stop overeating before you reach that uncomfortable threshold.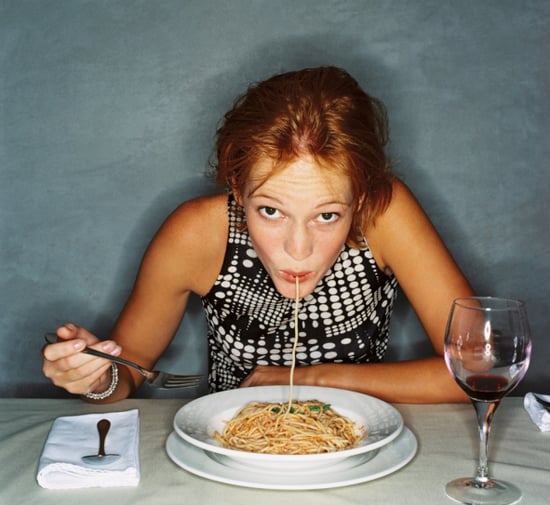 Use tricks to tell yourself you're full: To help you stop going back for more, use a few of these tricks to listen to your body's hunger signal when your mind is telling you to go back for seconds. Grab a mug of soothing peppermint tea or eat something a little sweet to signal the end of meal. Read more of our tips for sending yourself the "I'm full" signal.
Don't fill your plate: Chances are, it may be too big! To prevent mounding on the calories, don't fill up a large plate with what could be more than a serving size. Or, choose a smaller plate to fill up since it'll look like you're getting more.
Savor it: Taking time to enjoy your food and the experience of eating will help you eat less of it, according to recent studies. Besides chewing slowly, incorporate these two easy changes for better (and slower) eating to appreciate your food more.