How to Stop Talking About Being Fat
How to Handle Fat Talk (and Why It's Time to Stop)
I'm sure you agree that "fat talk" is passé. The constant comparison of your weight loss (or gain) to peers, coworkers, or even celebrities is never a good idea. If you're ready to end the fat talk for yourself, then there are some straightforward steps to end the cycle.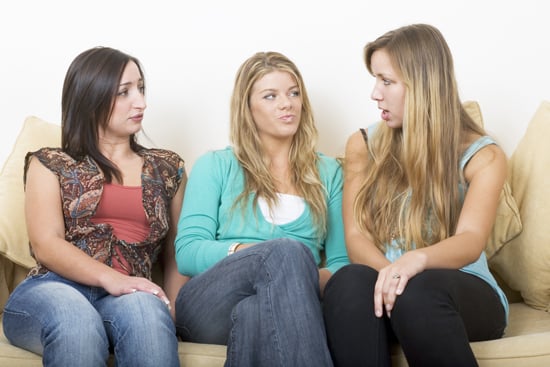 Recognize it: The first step in quitting the fat talk is to recognize when it pops up. Are there circumstances that trigger you to feel this way? Do you even realize when you're talking trash? Taking stock of your emotions and realizing how these feelings creep up will help you move past them.
Turn it around: When struggling with this predicament, I once received some amazing advice. Every time you hear negative words come out of your mouth, you've got to follow it up with something positive. Forcing yourself to get grateful and focus on what you love about yourself will help turn the tables sooner than you think.
Keep reading for how to handle a close friend's fat talk.
Don't validate: When a friend starts talking negatively about her body, it is not your job to validate her thoughts one way or the other. Your perception of her physical appearance is not going to make the difference in healing her self-image. The best bet is to keep your cool and change the subject. The last thing you want is to make someone you care about even more uncomfortable.
Be thoughtful and direct: Letting your friend know you're not going to partake in the fat talk can be the wake-up call she needs. I've found that saying something to the extent of "My response isn't going to affect the way that you feel" can shift things in a positive direction.