How to Stop Watching TV
Breaking Bad (Habits): Too Much TV
I'm excited that Fall TV is starting up, but the last thing I want is to kick off a series of mini marathons that keep me on my couch. When you haven't planned out an afternoon or an evening, it can be so simple to tune in to the tube, and tune out other activities or responsibilities. If you're ready to kick the cycle for good, these tips will help you out during prime time.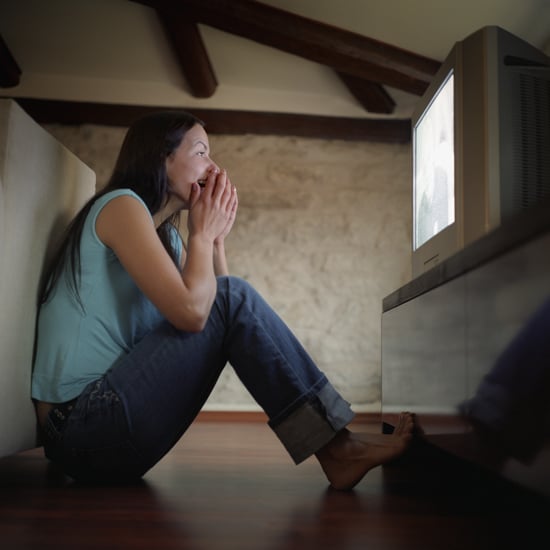 Keep a diary: Television has a knack for sucking up time without us realizing. Just like keeping a food journal, create a TV diary so you can hold yourself accountable for all the time you spend on the couch. You may not realize just how many hours it is!
Break the binge: TV binging is more prevalent now than ever before. With full series available on DVD and on instant stream, once you're hooked, it's too easy to gulp down an entire season in one day. Limit the episodes you watch, and consider that you'll have more to look forward to at a later date. No need to rush through the whole thing now.
Record your favorites: Half of your favorite network shows are filled up with commercials. Investing in a DVR will allow you to fast forward through all the ads, and get to the actual show you've been waiting to watch. Once you've tried this out, it will be hard to go back.
Keep reading more ways to break your TV habit.
Give yourself a limit: A million new shows might seem your speed, but do your best to limit your TV intake. The number will be different for everyone, but if you're preparing to watch eight new shows this season, let's take a step back and rethink this with a clear head.
Get out of the house: You can't watch TV if you're not at home. Make a point to make plans with friends and family, go for walk, or plan an extra workout. You'll be amazed at how much you get accomplished when you're not married to your favorite programs. For couples who consider TV watching their time to connect, try a new activity together to shake things up for a healthier cause.
Combine it with exercise: For the TV shows you just won't give up, make the time more proactive by combining it with exercise. These four exercises to do while watching TV will offer inspiration.