How to Strengthen Legs With a Kettlebell
Get Lifted: Swinging Kettlebell Squats
Using a kettlebell when strength training has been proven to build endurance, balance, and flexibility, and of course it tones and strengthens your muscles. Using these old-school fitness tools also gets your heart rate up since many of the exercises involve big movements like swinging. If you want a more intense workout, give kettlebells a try. Here's an exercise that will sculpt your upper back and shoulders, work your core, and tone your tush and thighs. Talk about bang for your buck!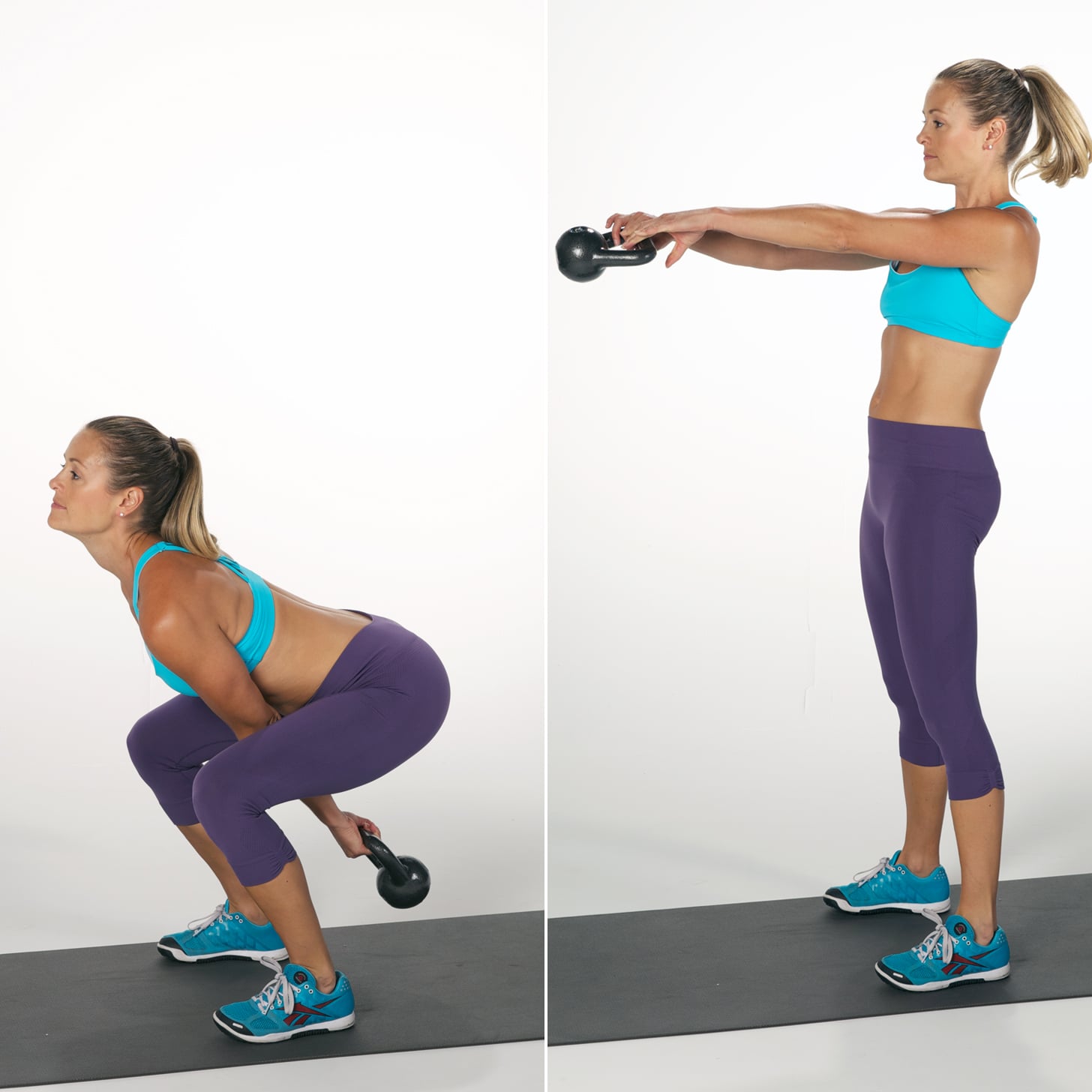 Stand with your feet wider than hips-width apart, toes slightly pointing out. Squat down and hold a kettlebell with both hands between your legs. Make sure your back is flat and your abs are engaged.
As you inhale, press into your feet and explode up, straightening your legs and swinging the kettlebell in front so your hands are in line with your shoulders.
Exhale, and with control come back to the starting position, allowing the kettlebell to swing back between your legs.
This counts as one rep. Complete three sets of 12 to 15 reps.
I know my kettlebell looks small. I am planning on upgrading to a heavier one soon!