How to Stretch Your Lower Back
Stretch It: Rocking Knees to Chest
Springtime weather inspires me to get outside and do some major yard work. I rake, mulch, plant bulbs, pick up fallen branches, and get my vegetable garden prepped. It's a whole lot of bending down, lifting, and carrying heavy loads, and it makes for a very sore lower back. Here's a stretch I love to do at night after a hard day's work of cleanup and gardening, but it also feels great after a run, bike ride, or long hike.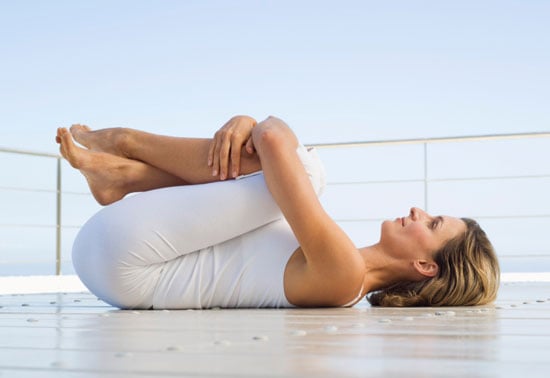 To learn how to do this feels-oh-so-good stretch
.
Lie on your back with your knees bent, feet flat on the floor.
Slowly hug your knees to your chest and wrap your arms around your shins.
Keep your knees tucked in and rock them from side-to-side to massage your back muscles.
You can also try circling your knees two to three times in each direction to increase the massage and stretch. I love to do this after the Pilates ab exercises.