How to Stretch Your Torso Using a Ball
Stretch It: Side Stretch on a Ball
I had an amazing crunchless ab workout yesterday, so much so that it even hurts to laugh. I'm in dire need of a good stretch for the sides of my torso. Here's a great one that's both relaxing and effective.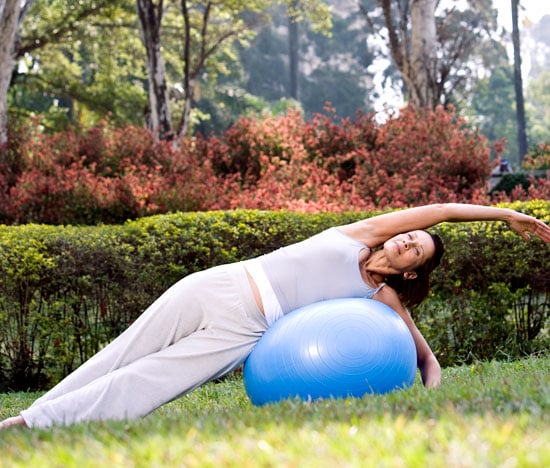 Roll an exercise ball on over to you and keep reading.
Kneel down to the left of a stability ball.
Press your left side into the ball and lean over, letting your torso rest on the top of the ball. Place your left hand on the floor for balance and straighten your legs. To deepen the stretch on your right side, extend your right arm overhead.
Stay here for 30 seconds, then release and repeat this stretch on the left side.