How to Tell If Something Is Gluten-Free
Is It Really Gluten-Free? Reading Labels 101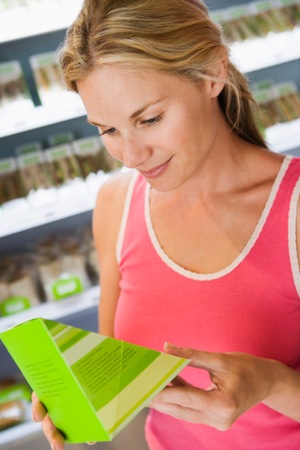 Unless you're shopping at stores like Trader Joe's or Whole Foods — grocery stores that indicate which products are gluten-free — it can be difficult to figure out what is and isn't free of gluten, not to mention, time consuming! Here are some tips to make gluten-free shopping a bit easier.
Become a label reader! This is the most important tip, which is why it's number one. Before you go to the store, print out this safe gluten-free food list, and this unsafe gluten-free food list, so you know what ingredients to watch out for. If you see the words wheat, barley, rye, oats, or malt listed in the ingredients, steer clear. And double check to make sure the item wasn't made on equipment or in a factory that also processes wheat — cross-contamination can be just as harmful if you are intolerant to gluten.
Keep reading for more tips.
Contact the manufacturer. If there's a product that has a confusing labeling, or you are wondering if it's 100 percent gluten-free, contact the company that makes the item and ask if it's gluten-free. I always say I have a severe allergy so that they know it needs to be completely free of gluten — if they have to double check and get back to you, let them. It's much better to be safe than sorry!
Invest in a handy guidebook. One of the best gluten-free grocery guides on the market today, The Essential Gluten-Free Grocery Guide ($25) will arm you with everything you need to know before you head to the grocery store. This book lists over 30,000 brands and store-name products that are gluten-free, including popular companies like Kraft, Nestle, Heinz.
A gluten-free label may mean other things. Unfortunately, a food product may still contain wheat or gluten and be labeled gluten-free. For instance, oats are essentially gluten-free, but because they are usually cross-contaminated with wheat or barley, this makes them unsafe for those with a gluten allergy. Therefore, you need to be very careful that you buy oats from a gluten-free manufacturer. If you're really stumped, bring up Google on your cell phone and search the item in the store for clarification.