How to Tone the Triceps
Get Lifted: Chest-Opening Triceps Lift
Many strength training moves such as Triceps Dips and Bent Over Rows target the backs of the arms, but this move will also tone your upper back and stretch the chest and shoulders. You'll only need one dumbbell for this exercise.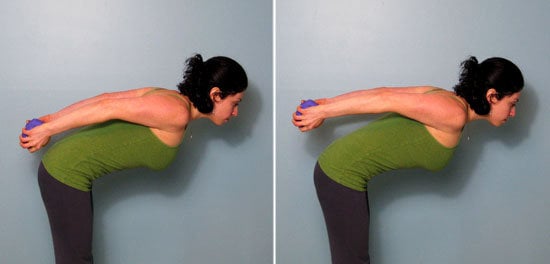 To learn how to tone your triceps,
.
Hold a dumbbell in one hand and bring both hands behind your back. Now clasp either end of the dumbbell with both hands.
Fold at your hips. Engage your abs to protect your lower back and lift the weight off your lower back. This is the start position.
Lift the weight up toward the ceiling, holding for a second, and then lower to the starting position. Repeat for three sets of 12 to 15 reps.