How to Tone Your Legs and Shoulders
Get Lifted: One Arm Mini-Lunge
Looking for a new move to add to your strength training routine? This one will tone your shoulders (just in time for tank top season), and also work your quads, hamstrings, glutes, and calves and just in time for short and skirt season.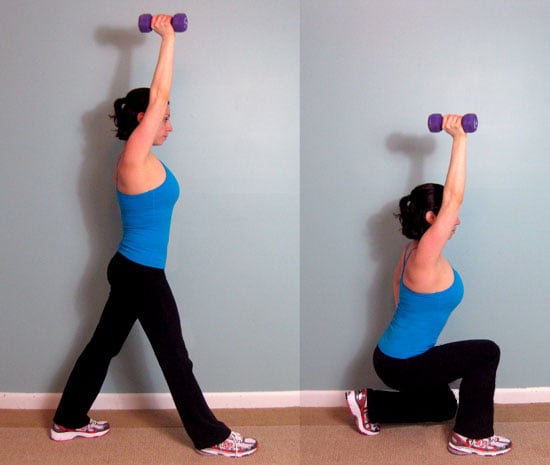 Grab a dumbbell and
.
Stand with your feet together, and take a step back with your left foot, about two to three feet or so. With the dumbbell in your right hand, raise your arm overhead. Place your left hand on your hip for support.
Keeping your core strong and stable, exhale as you bend your right, lowering into a short lunge. Inhale to straighten your legs.
This counts as one rep. Complete three sets of 15 reps on each side.
The narrow stance might feel awkward at first, but I must say it is a position I find myself in quite often for one reason or another.