How to Tone Your Shoulders and Upper Back
Get Lifted: Upright Row With Overhead Shoulder Press
Just because tank top season is months away, doesn't mean you can neglect toning your upper body. Here's an effective exercise to shape your shoulders and upper back. All you'll need is a set of dumbbells.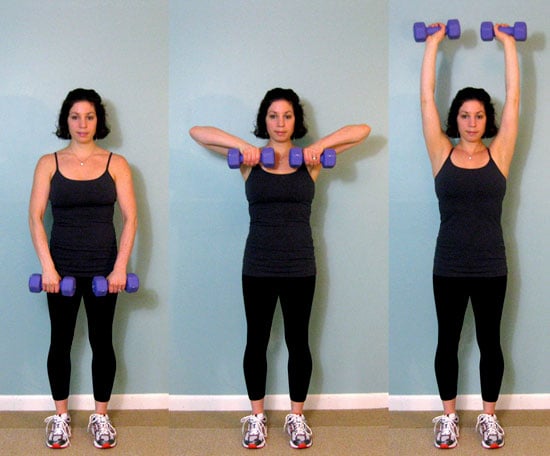 To learn this move read more.
Hold a weight in each hand with palms facing your body. The dumbbells can be touching or you can have a few inches between them.
Inhale and do an Upright Row by bending your elbows out to the sides and pulling the dumbbells up toward your shoulders. As you exhale, turn your palms toward the ceiling and do a Shoulder Press by straightening your arms and pressing the weights overhead. Inhale to move with control as you lower your weights back to your shoulders. Turn the palms in, and press them toward the floor as you exhale. This counts as one rep.
Complete three sets of 12 to 15 reps.