How to Train For First Half Marathon
How to Go From a 10K to a Half Marathon
You've been running for a while and have a few 10Ks under your belt — you're now ready to tackle a half marathon. Running 13.1 miles is a lot different than 6.2; here are some tips to get you there.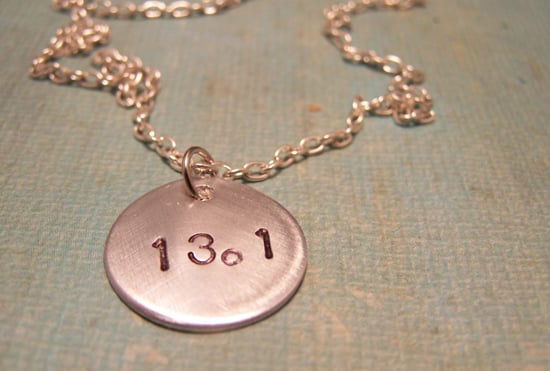 Commit: If you've been saying for a while that you want to run a half marathon, now's the time to register for an actual race. Sign up with a friend, do one for a cause, or make it a destination race to keep you invested.
Have a plan: Since this is your first time, it's best to follow a half marathon training schedule. Choose one that gives you plenty of time to train before race day, and make sure the training plan you choose works with your personal schedule. Here's a beginner's 16-week half marathon training schedule.
Follow the 10 percent rule: When it comes to training, never increase your weekly mileage by more than 10 percent from the previous week. This means you want to gradually work up to that 10-mile run you have in your training schedule, rather than jumping right into it.
Slow down: You may be used to running eight-minute miles when you run the three-mile loop in your neighborhood, but it'll be hard to keep up that pace when taking on 13.1 miles. Work on covering the increase in mileage first, and as your body gets used to it, gradually bring up your speed.
Gear up: Longer distances require different gear. Make sure you have a supportive pair of sneakers, wicking socks, breathable wicking shorts that stay put and don't cause chafing, a supportive sports bra, and a few seamless tank tops. Invest in a good pair of sunglasses with 100-percent UV protection and a running hat to keep the sun off your face. Running apps and heart rate monitors can help you track your runs, which is a great way to monitor progress. Download some new songs for your cardio playlist and make sure you have a comfortable armband to hold your iPod or iPhone.
Hydrate: During your run, sip eight ounces of fluid every 20 minutes. Plain water is fine if you're running an hour or less. If your run is longer, you'll need to replenish lost electrolytes, so drink Smartwater or make your own sports drink with Nuun tablets.
Carb up: Aim for 30 to 60 grams of carbs every 60 minutes. Gu, a banana, or Luna Sport Moons are great options.
Stay motivated: On longer training runs, it's easy to get bored, focus on your burning thighs, and want to give up. Figure out how to keep your mind energized and excited whether it's by running in a new place, bringing a running buddy along, blasting your favorite tunes, trying out new gear, watching a movie on your iPod while running on the t-mill, or having a postrun pedicure to look forward to.
Think of the finish line: The sheer joy and pride of completing a half marathon are the ultimate reward for your hard work, but really, you deserve a little something extra for your effort. Think of something you really want that you'll receive after you complete the race whether it's a handmade gift that reminds you of your accomplishment, a weekend getaway, a day at the spa, or a night out to dinner at your favorite fancy restaurant. Keeping this reward in mind can also offer a little motivation when you're struggling on the 11th mile.