How to Transition to Clipless Pedals For Road Cycling
Learn to Love: Clipless Pedals
I'd been cycling for years before I learned to love riding with my feet clipped onto my pedals. It seemed beyond scary; I thought I would just fall over at every stoplight. I've turned the corner though and love being "clipped in." But first let's review pedal terminology, since it's a bit confusing. First, there were basic pedals (like many of us had on our bikes when we were kids), then came pedals with toe clips (or toe baskets) to help the foot stay put on the pedal. These evolved into clipless pedals — a cleat on the bottom of the shoe that clicks into the pedal like a puzzle piece. When the shoe is attached to the pedal, you're clipped in.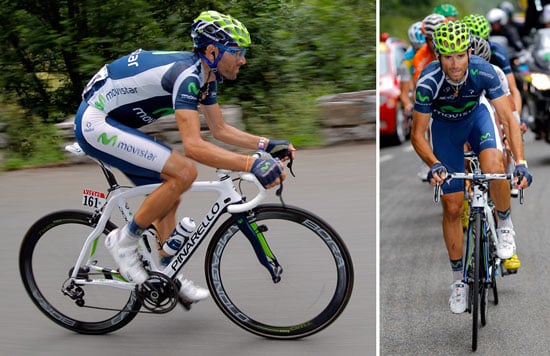 Cycling with my feet attached to the pedals makes me feel one with my bike, and it's way more efficient. With the foot attached to the pedal, you begin to use all the muscles of your legs to power the bike instead of relying solely on your quads to push the pedal down — pulling up on the pedal works your hamstrings like nobody's business. Pedaling with the entire leg distributes the work so your muscles fatigue much more slowly, which means you can ride longer. Standing on the pedals, like when climbing a hill, is safer when you're clipped in; you're much more secure because your feet won't slip off the pedals.
Like most new skills, overcoming the fear factor simply takes time and practice. Ride around on a quiet street or parking lot, and clip in and out repeatedly so your body becomes used to the action. Practicing in a park on a trail lined with grass to soften possible falls is helpful too. Clipping out should be an easy maneuver — just turn your heel away from the bike. You can practice initially on a trainer, but since this might give you a sense of overconfidence, make sure to experiment with your new shoes and pedals before hitting the road for a long ride.
One last argument for going clipless: these pedals are actually safer than using the foot baskets. It is considerably faster, not to mention easier, to unclip than it is to slip your foot back and out of the pedal basket.
Who is with me? Do you ride clipless? Are you considering it?