How to Transition From Chaturunga to Cobra
Smooth Transitions: Roll Over Your Toes After Chaturunga
Yoga is a practice that keeps on giving back. As you push your body and move through the poses, there's always something new to discover and explore. But in the beginning, transitioning between asanas is a struggle for everyone. One way to make this easier is to flip the feet after coming into Chaturunga (Four-Limbed Staff Pose) before moving into the next pose.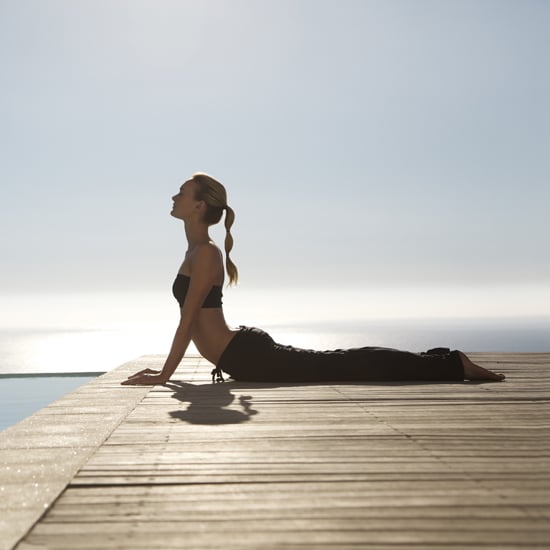 With all of the vinyasas that pop up during a yoga class, it's easy to get confused. Many teachers focus on calling you the breath rhythm of when you inhale and when you exhale, but I've found that few call attention to where your hands and feet should be. Once I learned the following transition, it was a true epiphanic moment for my yoga practice. It seems like a tiny change, but it makes a big difference.
When you're hovering in Chaturunga, stay on your toes, but push your feet back ever so slightly — just about an inch.
Then, as you're straightening your arms for the full expression Upward Facing Dog, this is the moment of transition when you roll over your toes completely; the tops of your feet are now rested on the floor. In Up Dog, the tops of your feet should land where the balls of your feet were in Chaturunga. This transition still works if you're not ready for Upward Facing Dog, but you're moving to Cobra Pose.
I know this seems small, but it's helped me achieve smoother transitions during my all vinyasas. Try it out, and tell me what you think!