How to Treat Depression
New Guidelines Address Exercise and Shock Therapy For Depression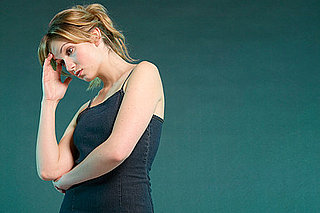 We all know that unhealthy living or having an illness can make you feel down, but a new report from the Centers for Disease Control says these issues lead to clinical depression in a large number of Americans. The organization underscored chronic conditions like obesity, heart disease, and diabetes as well as unhealthy lifestyle choices like smoking, physical inactivity, or binge drinking as causes of depressive disorder, which it says currently affects almost 10 percent of Americans. In addition, the CDC reported that about three percent of Americans experience major depression, meaning that for more than half the time they met eight criteria for depression, including "feeling down, depressed, or hopeless" or having "little interest or pleasure in doing things." With the incidence of depression increasing, it is not surprising that the American Psychiatric Association on Friday released the first update to its physician guidelines on treating major depression in a decade. Some of its recommendations are pretty unexpected. To see some highlights on how to treat depression, including the organization's beliefs on exercise and shock therapy,
.
Shock therapy by passing electric current through the brain can be very effective for extreme cases of depression. The organization also offered magnetic therapy on nerves in the brain as a potential option for those with recurring major episodes.
Maintenance treatment by staying on antidepressants "indefinitely" can benefit those who have recurring episodes of depression.
Exercise such as aerobics or resistance training can provide modest improvements in mood.
Talking therapy works best for those with mild or moderate depression, but in serious cases may not be as effective as medication.
Depression during pregnancy can lead to preterm delivery, so pregnant patients should discuss whether or not to remain on medication or whether to use talking therapy with their doctors.
The APA said the report was based on published research and reviewed by an independent panel for any industry bias.