How to Treat Warts
Know the Facts to Ward Off Warts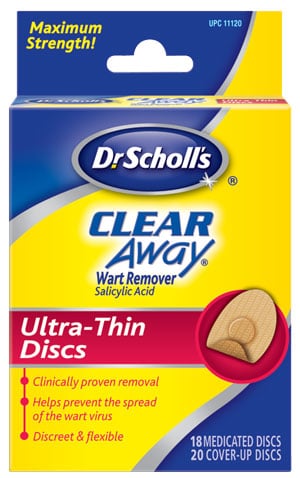 People have many misconceptions about warts that go far beyond the whole "kiss a toad" thing. Even if you understand that the toad caveat is a myth, some other facts and fictions about warts may surprise you.
Most types of warts are relatively painless and harmless, with the exception of genital warts, which are a sexually transmitted disease (read more about genital warts here). All warts (yes, even the genital kind) are caused by a virus known as the human papillomavirus (HPV), of which there are more than 100 types.
So-called common warts are most often found on the hands, while flat warts can surface on the face or backs of hands. A bit more painful and uncomfortable, plantar warts are warts found on the soles of your feet.
So what's the deal with all sorts of warts?
Just because you have one kind of wart doesn't mean you'll get another kind. Genital warts, of course, are highly contagious and transmitted sexually, while it's much less common (though possible) for other types of warts to spread from person to person. However, warts can spread to other parts of your body, so if you have a common, flat, or plantar wart, try to avoid touching it.
Most warts can be treated with over-the-counter medications that contain salicylic acid, such as Dr. Scholl's medicated pads. More severe cases may require a doctor's visit to have the wart "frozen" off. Treating the wart and keeping it covered can prevent the spread of the virus. If you've been trying at-home treatments for two to three months with no success, see a doctor.
Have you ever had to deal with a wart?