How to Try a New Workout Routine
How Not to Fool Yourself Out of a Workout
We've all been there, wanting to try a new workout until we "fool" ourselves back into our usual routine. Rather than beat yourself up or put it off for another week, go for it! In fact, your current workout was once new, right? In lieu of a prank this April Fools' Day, we've got four tips to prevent you from fooling yourself out of that new class, yoga pose, or weighted squat.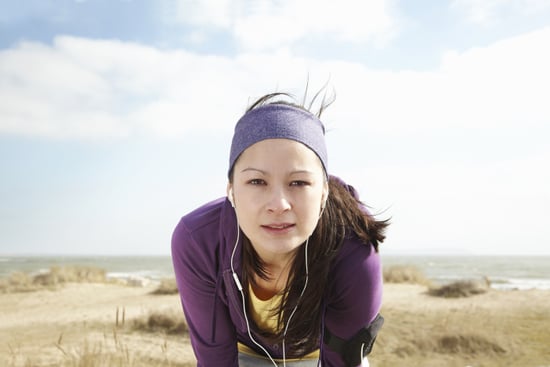 Ease into it: Any new workout routine will take some time to master, so ease into it! Cut yourself some slack and don't expect to master every step on your first try. Part of the challenge (and fun) about pushing yourself and your body to do new things is the process. After all, practice makes perfect and fuels the competitive spirit.
Focus on the fun: If you're worried heading into a new workout or embracing a new challenge, remember exactly why you're doing it to begin with. It's sometimes easy to get caught up in the stress, forgetting to enjoy the process. If this happens, remind yourself why you like to work out and how accomplished you'll feel when you've mastered it.
Practice positive self talk: If worse comes to worst, talk yourself into it — positively! Rather than telling yourself it can't be done, tell yourself it can. At first, it might sound silly or even unconvincing, but eventually theses words will become convincing and translate directly into action. Fake it till you make it, girl!
Grab a friend: There is power in numbers. If you really can't get yourself to do it alone, grab a friend. Not only will a buddy be comforting, she can be that extra push of motivation you need to go for it. Having a spotter is especially important if you are trying to increase your weight in the weight room; your buddy will help keep your workouts safer yet more challenging at the same time.