How to Use Affirmations to Lose Weight
Fitness Mantras: See It, Say It, and You Will Believe It
Affirmations. Vision Boards. Mantras. Crazy talk, right? Or so I thought before an especially grueling cycling class. Midway through class, our instructor, Equinox San Francisco's Caroline Jordan started chanting, "Stronger. Faster. Better," over and over again into her mic. I instantly found myself annoyed at her repetitive chanting, but as the intense intervals kept coming my way, I started to really hear what she was saying and found myself pushing through the proverbial wall like never before.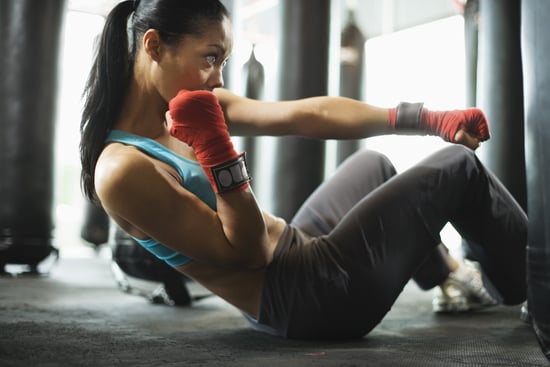 Fitness motivation isn't an easy commodity to come by, especially on days when the mind is riled by negative thoughts. Goals suddenly take a backseat, and before you know it, you've cut your workout short, slowed your run to a walk, or maybe stopped yourself from even leaving the locker room. In moments like this, be your own life coach and give yourself an internal mantra to help move past any obstacles. Picture yourself crossing the finish line, or repeat one of these motivational fitness quotes to yourself until you actually start to believe it. Quieting negative talk with a more upbeat soundbite might be all it takes to get you moving again.
How have you pushed through negativity when working out?