How to Use Cayenne Pepper in Cooking
3 Unexpected Ways to Enjoy Metabolism-Boosting Cayenne
Cayenne pepper is known for its pungent flavor and, in the health world, healing powers. A staple of Chinese and Ayurvedic medicine, the spice boosts your body's metabolism by kicking up your body's temperature. It also helps you get happy! Capsaicin, the compound in chilies that give them their kick, helps your brain release endorphins. If you're not a big fan of spicy foods, you know how cayenne can bring the heat on heavy. However, a little goes a long way in each of these three unexpected places.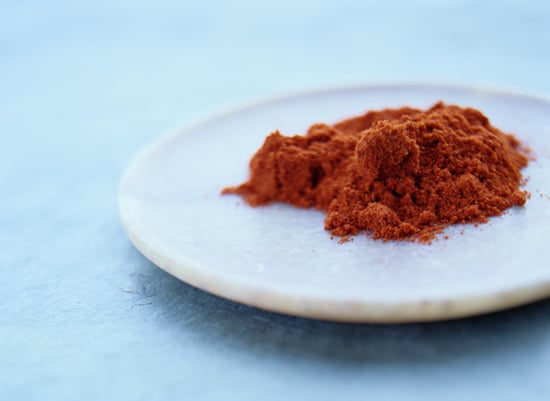 Mix into dressing: A one-note dressing can get a huge healthy kick with some help from cayenne pepper. Just 1/8 of a teaspoon brings a vibrant flavor to the creamy Greek yogurt dressing in this detox salad. If you're pressed for prep time, topping your greens off with a squeeze of lemon and sprinkle of cayenne is an easy and tasty combination.
Toss with juice: A fresh-pressed green juice is delicious on its own, but bringing cayenne to the mix complements the fruit and veggie flavors perfectly. I first tasted the duo at a local farmers market and I've been hooked every since. Since the juice really cuts the heat of the spice, it's a great option for someone who isn't the biggest fan of hot foods but wants to reap all of cayenne's healthy benefits.
Scramble it: Instead of relying on butter and cheese for flavor, bring on the spice for some help. Cayenne is a fantastic way to give your protein-packed meal a perfect punch of flavor. If you're feeling even spicier, try the combination of cayenne and coriander for an even more exotic egg breakfast.
How do you enjoy cayenne? Tell me below!