How to Use Microgreens
3 Reasons to Get to Know Microgreens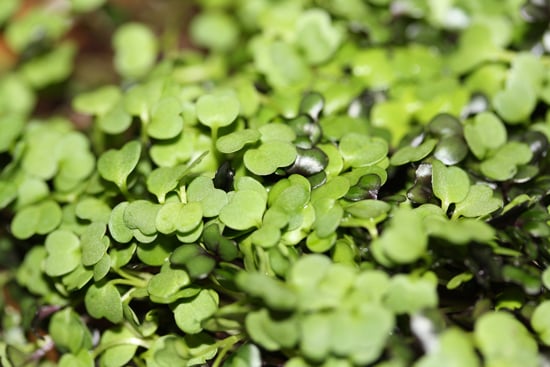 Although microgreens are teeny tiny, don't let their appearance fool you. Thin and delicate, these greens are the first sprouts of lettuce varieties, herbs, edible flowers, and leafy vegetables. We've been seeing them at some of our favorite farm-to-table restaurants, but there's no need to save these beauties solely for a fine dining experience; you can probably find them in your local health-food store. Not convinced of the bountiful benefits microgreens bring to the table? Here are three big reasons you should get to know these little guys.
They offer a load of flavor: Don't judge a book by it's cover. Microgreens may be harvested when they're just about two inches high, but they pack an impressive punch of flavor. While there are quite a few varieties available, I'm partial to micro arugula and mustard greens.
They've got some serious vitamin power: Like alfalfa sprouts, microgreens have high levels of nutrients, namely vitamin A, vitamin C, and calcium. And if you chow down on microgreens that have a little red pigment, then you'll be getting a serving of the immune-boosting antioxidant lycopene!
You can grow them at home: If you're interested in digging into the dirt and getting a green thumb for the first time, then microgreens are a great place to start. They're easy to grow and don't take up much space; you can grow them on any windowsill with ample light!
Source: Flickr user Danielle Scott