How to Use Veggie Burgers
Lunch Boredom Cured: 5 Creative Ways to Use Veggie Patties
Homemade veggie patties — like this sweet potato, chickpea, and quinoa version — are stars on the grill, but once you've assembled the perfect veggie burger, you have a lot of leftover patties waiting to be eaten. If you've got burger fatigue, here are five other ways to get creative with your leftover veggie patties.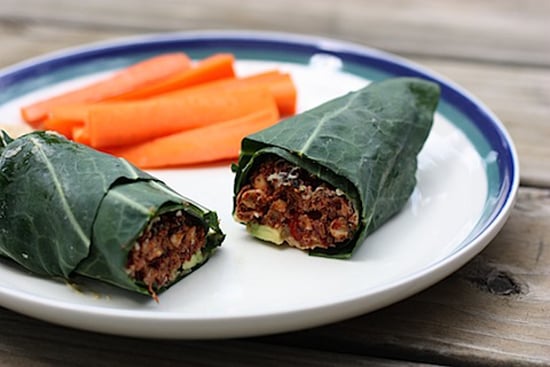 Veggie wrap: Ditch the buns and wrap your veggie patty in chard or collard greens; a bit of hummus, avocado, and mustard make it even tastier. Get the collard wrap recipe here.
Falafel patty melt: A chickpea-based veggie patty would go great in this cheesy falafel patty melt; if you're using leftover patties, then your dinner will be ready in no time.
Salsa-topped: For a refreshingly light Summer's meal, top your veggie patty with a chunky, fresh salsa, like this avocado corn salsa.
Veggie burger rice bowl: Chop up your veggie patty and mix with your favorite vegetables. Then serve atop brown rice. Get the recipe for a veggie burger rice bowl here.
Veggie scramble: Crumble the veggie patty, and scramble with eggs or tofu, spinach, and almost any vegetable; we like this veggie scramble for any time of day.