How to Wake Up With the Sun
Get in Sync With the Sun For Your Morning Workouts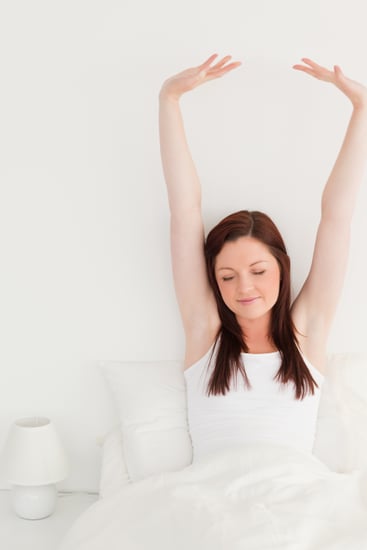 Wish you could take advantage of the long Summer and get up earlier to work out but just can't swing it? It's time to sync up with the sun. A new study found that a week of camping helps sync our body's circadian clock with the sun, so we naturally wake with sunrise and are ready for bed after sunset. Waking early naturally can help give you more energy to tackle those morning workouts (which can help you burn more calories in the process), so if there are no back-to-nature vacations in your late-Summer plans, try these tips for syncing your body clock with the sun instead.
Open your curtains: Letting in the sun's natural sunlight can help rouse you out from under your covers better than that buzzing alarm.
Catch some midday rays: Getting more sunlight in the morning or midday can help tune your circadian clock, the study's author says, so duck out during your lunch break for a few minutes.
Turn off the electronics: The study found that all that light emitting from electronics like TVs and laptops can throw off your body clock by as much as two hours. Limit evening screen time and see if you want to get to bed earlier in the night.