How to Warm Up Before Running in Cold Weather
Do These Warmup Ideas Before a Cold-Weather Run
Cold temperatures are no reason to stop running outside; in fact, maintaining your running schedule even when temperatures drop can help strengthen your immune system and prevent catching a cold or flu. One quick way to discourage any outdoor-running intentions is not warming up adequately. Not warming up before a chilly run can be a shock to your body, causing muscles to feel tighter and become more prone to injury. If you'll be running outside during the cold months, here are three ways to warm up your muscles for that chilly-weather run.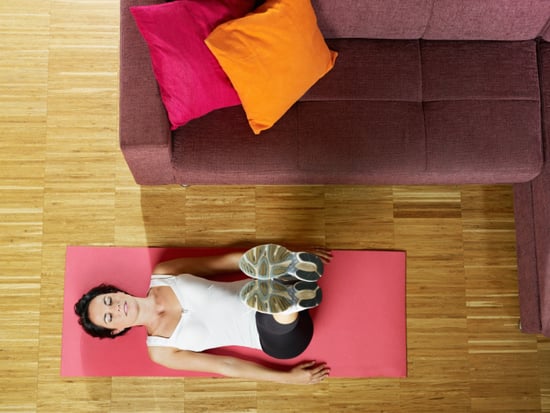 Dynamic stretching: Doing these five easy moves indoors before you head out to a run will raise your heart rate and loosen joints and muscles the right way (i.e., without stretching them cold). Get the five moves for an active warmup here.
Five-minute wake-up: Winter weather can make even the most active among us feel sluggish and ready to curl up on the couch. Wake up your body and mind with this five-minute warm-up workout that's perfect to do before a morning run. This sequence even involves a few tension-releasing yoga poses to help wake your body up.
Quick indoor warm-up ideas: Your warm-up doesn't need to be complicated; the point is to elevate your heart rate and to warm muscles before your jog. These five simple warm-up exercises — like one minute of mountain climbers or 10 sun salutations — accomplish the job perfectly.