How to Warm Up and Cool Down on a Treadmill
Quick Tips for Warming Up and Cooling Down on a Treadmill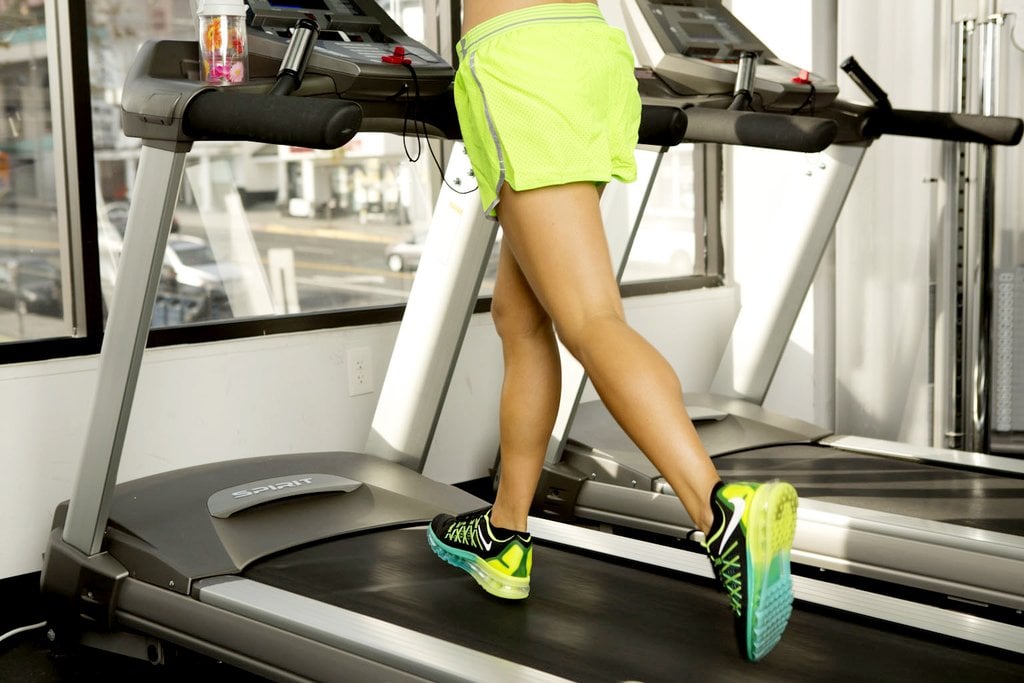 Some days it's just too hot to work out outside. On days like that, I like stepping into a gym and getting on a treadmill. Problem is, I usually turn it on and go from running 0 mph to 6 mph in under a minute, and then when I'm done, I just hit stop without cooling down. This is not good since a proper warm-up and cooldown is what helps prevent cramping and injuries. Instead of rushing my workouts, here's what I'll be doing instead:
Warming Up: Warming up is very important on a treadmill because it loosens up your muscles and preps your body for what's about to come. To start, walk for about 3 to 5 minutes at an easy pace (2.5 mph to 3.5 mph) — you can slowly increase the speed to 3.5 mph every one to two minutes.

Keep reading to learn how to properly cool down.

Cooling Down: When you are finished with your workout, what you want to do is bring your heart rate back down so that your breathing recovers to a normal rate. Similar to your warm-up, reduce your speed every one to two minutes to an easy pace (2.5 mph to 3.5 mph) and walk for about 3 to 5 minutes. Afterwards, be sure to give your leg muscles a good stretch.
Keep in mind that during the middle of your workout, you should mix walking and running to get your heart rate up while priming your body for distance and speed. Here's a 40-minute walking/running workout, and for more treadmill inspiration, check out these treadmill workout routines.