How to Work Off an Ice Cream Cone
10 Ways to Work Off an Ice Cream Cone
If you're enjoying the tastes of Summer with an ice cream cone but don't want to undo the bikini body you've worked so hard to attain, here are some summery ways to work off those frozen calories. Topped with sprinkles, this sweet and creamy treat is about 300 calories, and you can feel good indulging after you do these fun workouts: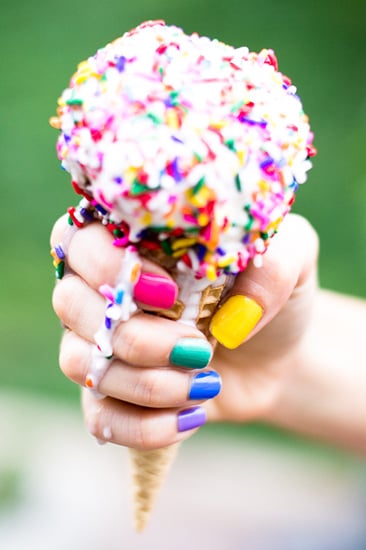 Run at a pace of 10 minutes per mile for 34 minutes and burn 306 calories.
Hit the pool and burn 307 calories doing the crawl stroke for 31 minutes.
Play golf for just over an hour and a half and burn 302 calories; just be sure to carry your own clubs and walk the course.
Paddle away on a 35-minute canoe ride and you'll burn 306 calories.
You'll burn 306 calories after 34 minutes of biking at a 15 mph pace.
Take a 47-minute hike to burn 303 calories.
Catch some waves surfing and you'll burn 302 calories after 56 minutes.
Tennis anyone? Play for 50 minutes to burn 303 calories.
Go for a brisk hour and 15 minute walk. Make sure to walk four miles per hour and you'll burn 304 calories.
Burn 302 calories joining a beach volleyball game for 42 minutes.
*All calculations are based on a 130-pound woman.
Source: Flickr User erin & camera