How to Work Out in the Morning or Evening
Stick With It: Staying Motivated to Work Out When the Days Are Shorter
The good news: you may be feeling relief from the oppressive heat, meaning you can actually enjoy the warm outdoors instead of hide from it. The bad news: the days are getting shorter, so it can be harder to get out of bed in the morning or fit in a workout in the evening. Here's how to motivate yourself to work out when the days get shorter.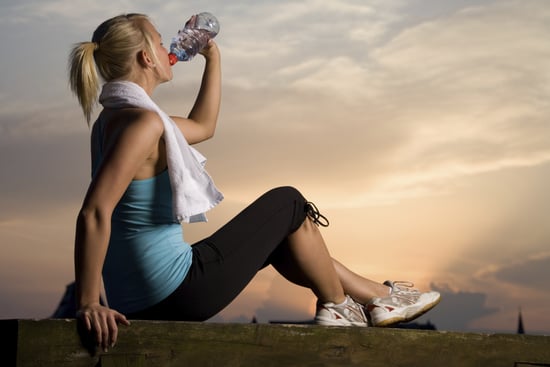 Make prep easy: This is especially true if you work out in the morning, but rushing to exercise after work can make this an important point as well. Pack your gym bag the night before or lay out your gear, including a few snacks like a granola bar or fruit, along with water.
Exercise at home: You may be more motivated to get your workout done with if you know it doesn't involve a commute or a run in the dark. Cue up your favorite workout videos (like our 10-minute Class FitSugar workout videos) and keep your workout DVDs and home gym supplies organized and in easy reach so you'll have no excuse to skip out.
Load up your iPod: There's nothing like an energizing playlist to shake off any workout reluctance. Keep your iPod well stocked with fast-paced music and fire up your playlist as you warm up to get you in the mood for your workout. Check out some of our Spotify workout playlists for motivating music ideas.