How to Work Out Twice in a Day
5 Tips For Your Best Two-a-Days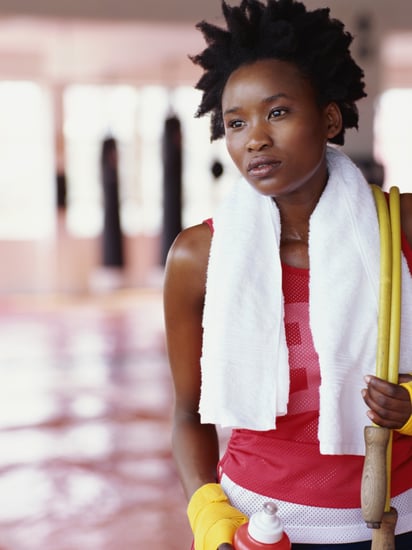 Two-a-day workouts can be a source of pride and a testament to your hard work. Give each session your best shot, safely, with these tips.
Have a plan: Exercising twice in a day eats up a lot of your time, so know what you're going to do before you get to the gym. Check out our cardio workouts and printable strength-training workouts for ideas!
Make it count: There's a reason you've taken the time out of your day for two workouts, so make sure to make each one count. Don't drag your way through each routine — after all, going at half your normal effort means you could've been done in one workout!
Don't skimp on nutrition: don't make the mistake of trying to do too much with too little. Eating enough to fuel you through two workouts is crucial, as is timing your workouts so they are at least two to three hours after your last meal. Get ideas on what to eat (and when) before your workout here.
Save time: Since you're going to be working out twice today, be smart about your post-workout prep. Wake up early to fit in a workout before you hit your morning shower, and wear wrinkle-free, easy-off clothes if you're making a gym trip at lunch. These time-saving locker room essentials will help.
Rehydrate: Your serious gym routine means you should be serious about drinking enough water. Make sure you carry a water bottle with you throughout the day so you can rehydrate before and after each workout.