How to Work Out When Injured
Speak Up: Workarounds For Injured Areas
If you're an active gal, chances are high that you've tweaked your knee or pulled a hamstring while out adventuring. These injuries, be they acute or chronic, shouldn't spell disaster for your fitness life. Instead of sitting it out, figure out what you can do — there are many ways to work around compromised joints and muscles. I know because I found Pilates after injuring my lower back. Between using the aptly named Reformer and doing the mat work series religiously, I was able to work my entire body while rehabbing my beat up spine. I not only stayed in shape, but I got stronger, too.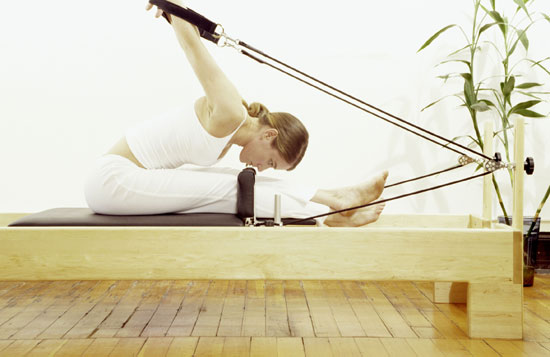 Here are a few more fitness workarounds I have found:
When I pulled my calf muscle earlier this year, running on land hurt, but deep water running was a great substitute.
When my knees feel funky, I skip lunges and do step ups and donkey kicks to work my backside without bothering my knees.
My neck was out recently, making cycling seriously unsafe since I couldn't turn my head, so I did a stairs workout — no head turning necessary and it sure did work my heart and legs.
If you have figured out some ways to work around injuries in your life, please share them in the comments below. Most likely, it will help another FitSugar reader keep moving.