How to Work Out When the Weather Is Cold
Healthy Reasons to Get Outside — Even When It's Freezing!
Skies are gray and temperatures are dropping, but it's still important to get a workout in! Hanging out in hibernation mode seems like the right thing to do, but fighting the Winter struggles and heading out for some fitness will keep your spirits up and your body looking svelte. Check out how a good workout is exactly what you need to fight off Winter blues.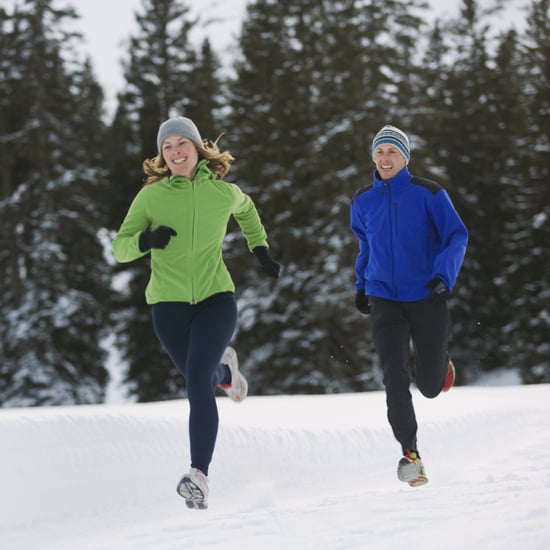 De-stress naturally: The holiday season brings in a load of new obligations and activities that stray from normal schedules, wreaking havoc on your body's healthy state. Making a point to work out will get your head right and help you de-stress. You'll feel better all day long and sleep better through the night.
Bring the heat: Can't seem to get that Winter chill out of your bones? Working out will kick your body's temperature up and help you bring on some healthy heat. Building up a healthy sweat will also help your body detox any nasty toxins lurking under your skin.
Perk up: Seasonal Affective Disorder (SAD) is no joke. According to the Mayo Clinic, people who suffer from SAD have depression-like symptoms that start in the Fall and continue into the Winter months. In addition to regular exercise, increasing exposure to sunlight during the Winter months can help you combat the blues.