How Wynonna Judd Dropped 55 Pounds
Wynonna Judd Drops 55 Pounds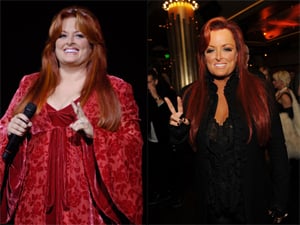 Wynonna Judd has a new lease on life these days. After dropping 55 pounds and five dress sizes, the country music singer tells People that she feels "more alive."
For Wynonna, finding the motivation to commit to a healthier lifestyle came in the form of two life-threatening health scares. In March, doctors discovered blood clots in her lungs, and in July, Wynonna was involved in a head-on car collision.
To lose the weight, Wynonna underwent "brain state conditioning," which has helped her stop using food as a coping mechanism: "My weight was a symptom and not the problem. I used food to soothe and reward and I don't do that anymore."
But as many of us know, a healthy diet and exercise are also key. Wynonna gave her kitchen a makeover and no longer keeps unhealthy items stocked in her pantry. She also goes on walks every day: "I can walk up the hill behind my house without puking."