How Your Birth Order and Month Affects Your Health
The Link Between Birth Order, Birth Month, and Your Health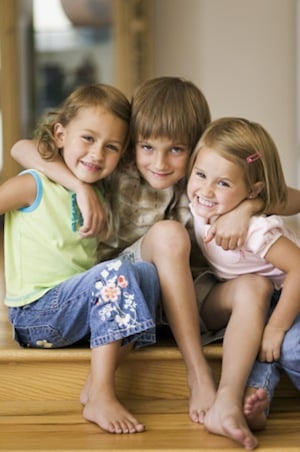 In the last two months alone, we've learned that firstborn children are more likely to suffer from food allergies, and those born in the Spring and Summer months are more likely to have celiac disease. So what happens if you are a firstborn and you were born in July? Are you predisposed to other health conditions as well?
Interestingly enough, this isn't the first time we've heard of such associations being made. In terms of birth order, research has looked at the role your birth order plays in intelligence, citing that firstborn children may score higher on IQ tests compared to their younger siblings.
And when it comes to your birth month, some scientists believe there are specific illnesses and behavioral disorders that are more prevalent among people born during certain months or seasons of the year. Although celiac disease in individuals born during Summer months wasn't mentioned, other conditions such as asthma, epilepsy, multiple sclerosis, leukemia, dyslexia, diabetes were. What's the connection? Scientists believe that there's an environmental component, as fetuses exposed to seasonal viruses may suffer in the womb. Despite the fact that these correlations are being made, there still hasn't been a study to date as of yet that has proven a definitive cause-and-effect relationship between illness and your birth month. Do you think there are ties between birth order or birth month and health?