How to do Firefly Pose
Strike a Yoga Pose: Firefly
What's a Summer without a night of watching blinking fireflies? And what's a Summer yoga practice without doing Firefly pose? This arm balancing posture requires upper body strength and flexible hamstrings, but even if you don't have those two mastered, you can still work on this challenging pose.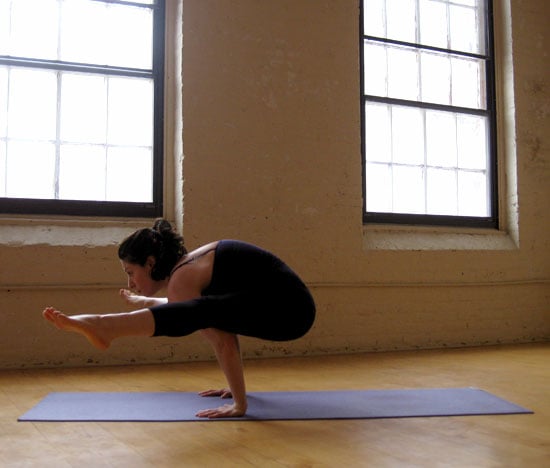 Sanskrit Name: Tittibhasana
English Translation: Firefly Pose
To learn how to do this arm-balancing pose.
Begin in Downward Facing Dog pose. Jump your feet up so they land behind your hands.
Walk your hands through your legs and press your hands behind your calves, trying to crawl deeper through your legs. Once your arms and shoulders are as far back behind your thighs as you can get them, plant your palms firmly behind your feet cupping your heels with your thumb and index finger.
Bend your knees and squat down, resting the backs of your legs as close to your shoulders as you can.
Make sure your palms and fingers are spread wide as you shift weight into them. Lift your feet off the floor, either one at a time, or both together. At first your elbows will bend as you try to straighten your legs. Once you feel strong and stable, begin to straighten your arms. Squeezing your thighs against your upper arms will help you get more height.
Hold for five breaths and then release your feet to the floor.