I Exercise But Can't Lose Weight
What Gives? Reasons Your Exercise Plan Isn't Helping You Drop Pounds
You've been exercising regularly for months but you've barely lost any weight and your clothes don't fit any better. Exercise is supposed to help you burn calories and lose inches, so what's the deal? Before frustration causes you to give up and drown your sorrows in a brownie sundae, here are four reasons your exercise plan isn't working.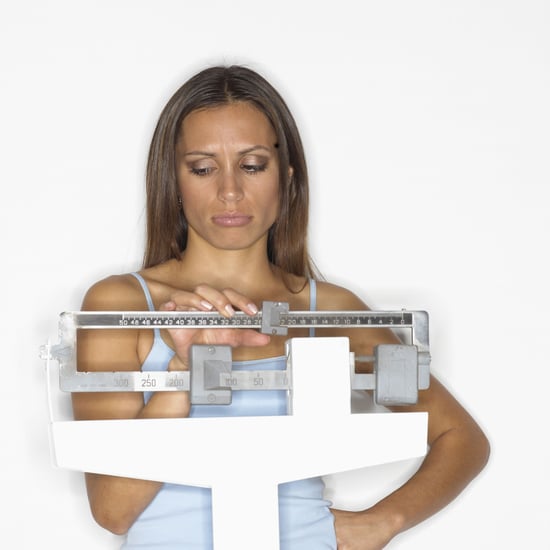 You still look cute after a workout: While going for a walk or taking a gentle yoga class are relaxing ways to exercise, they're not exactly major calorie-burners. Kick up the intensity level of your workouts so your heart is pounding, you're huffing and puffing, your muscles are burning, and you're sweating buckets. Choose workouts such as running, jumping rope, bike riding, or these other huge calorie-burners.
You work out when you feel like it: Your sweat sessions depend on your energy levels, so one week you feel like exercising five days and the next you barely make it to Tuesday night Zumba. It's important to stick to a regular exercise schedule that includes working out for an hour five days a week. Not sure how to implement that? Here's a weekly exercise plan to help you drop a pound a week.
You're all about running: No one will argue that it's a great form of exercise, but aside from doing cardio, it's important to include strength training in your regimen as well. Lean muscle raises your metabolism, helping you burn more calories and lose body fat.
You underestimate calorie amounts in your post-workout snack: After a grueling workout, you reach for a Luna Bar and a smoothie to refuel. You might not realize it, but that little nibble is well over 300 calories. A post-workout snack shouldn't exceed 150 calories, so be sure to read labels and measure portions to keep your calories in check to avoid undoing all your hard work.