IUDs May Lower Risk of Cervical Cancer
Study Shows IUDs May Cut Risk of Cervical Cancer in Half
Whether you use a traditional copper IUD or the plastic version that releases the hormone progestin, a recent international study shows that both types of intrauterine devices (IUDs) may lower a woman's risk of cervical cancer. The data was collected from 10 previously published studies comparing women with cervical cancer to women without the disease, as well as data from 16 HPV frequency surveys conducted in 14 countries.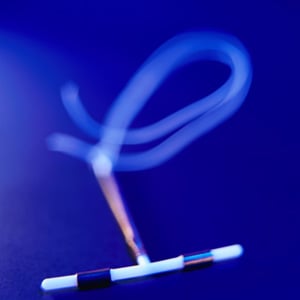 IUD use is already associated with a reduced risk of endometrial cancer, but research discovered that women who used this T-shaped device for at least a year had almost half the risk of developing cervical cancer as women who had never used one. This includes the two major types of cervical cancer known as squamous cell and adenosquamous carcinoma, which is caused by infection from the sexually transmitted human papillomavirus (HPV).
Researchers aren't exactly sure how this little matchstick-sized IUD may help prevent cervical cancer. Since it hangs inside your uterus, the constant low-grade inflammation near the cervix may encourage the immune system to fight HPV, preventing the virus from duplicating.
This news is great for women already using an IUD or those considering it for pregnancy prevention, but IUDs aren't the best method for preventing cervical cancer. Using condoms and getting vaccinated to protect yourself from the HPV virus as well as scheduling regular Pap tests with your gynecologist are top on the list when it comes to cervical cancer prevention.
Are you overdue for a Pap smear? If so, here's your friendly reminder to make an appointment!