I'm on the Internet Too Much: Tips to Help You Stop
Minutes to a Healthier You: Walk Away From the Laptop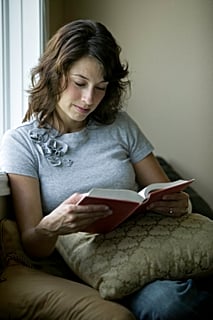 Hi, my name is FitSugar and I am an Internet addict. Not exactly, but between my job, iPhone, and home computer, there are days that I can spend a lot of time on the web. While this may not be entirely bad — surfing the web may slow down dementia, after all — it's not all good either.
As much as I love all the great blogs, online communities, and fun time-wasting websites out there, I know that stepping away from the computer is a good thing. So I'm going to start shaving more and more time off my Internet usage, and may even make the weekend an Internet-free zone. For those of you not already doing this, I challenge you to do the same! You'll have more time to be active, visit with friends, and give your peepers a break from staring at a screen all day.
If you think giving up the computer may be too hard for you, here are a few tips that may help with withdrawals.
Schedule unabashed Internet-free time. Start off by designating times during the day where you will completely unplug yourself. For starters, I've been trying to stay offline as soon as work ends. Hopefully, I'll bump that up to an entire weekend.
Set time limits. Don't make your web surfing and Internet usage nebulous. I know plenty of folks who are always on. For some, it's a laptop on the coffee table, while others may have a borderline obsessive BlackBerry habit. These constant online distractions affect the real life happenings around you. Instead, give yourself a set time limit to check and answer emails or surf the web.
To see more tips,
.
Out of sight, out of mind. One way my friend stays off of her laptop is to put it in a drawer. Suddenly, the ease and temptation of going online are gone and she can focus on other things. It also forces her to fill her day with new activities.
Get real. Make it a point to have a "real" conversation every day — ideally, one where you can see the other person's face. If you can't do this, try to at least go for a walk, bike ride, or any other way you can find to interact with the outside world.