The Importance of Being an Organ Donor
Are You an Organ Donor?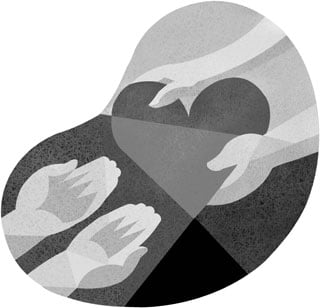 This might not be the sunniest of topics, but after reading the stories of hope that can accompany tragic accidents recently in the New York Times, I believe organ donation is certainly a topic worthy of discussion. I am not alone — Katherine Heigl is with me on this. After her older brother died in an automobile accident, Heigl's parents opted to donate their son's organs: his heart and kidneys saved the lives of three people, and his corneas gave sight to two others. In many of these generous tales, the act of donating organs helps the surviving family members make sense of a death of a loved one. It helps life to go on, literally.
In California, you can commit to the process by checking the organ donor box when you apply for your driver license. That's what I did — it was an easy decision. My neighbors growing up were both kidney transplant specialists, and the couple taught me that organ donation was a generous act and an act of life. Simply telling your loved ones that you would like to be an organ donor is a great place to start. You can learn more at the Donate Life website.
Tell me . . .