Important Nutrients in Mushrooms
Why Mushrooms Are Important For a Vegetarian Diet
It's National Nutrition Month, and while you may be eating all the bright colors of the rainbow, don't overlook that less flashy color — brown. As in, the brown crimini button mushroom, a market and salad bar staple for good reason.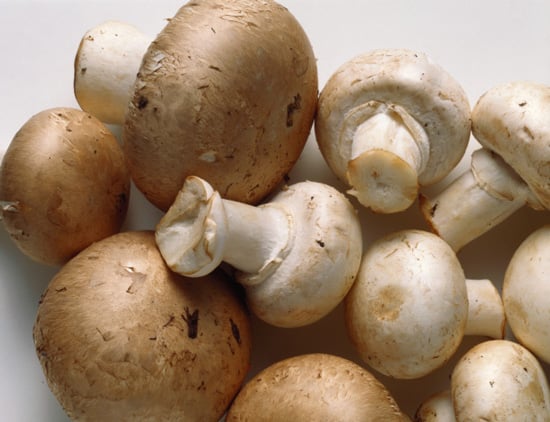 The common mushroom is hiding some important nutrients that vegetarians should make sure they get enough of. One such important nutrient is selenium. While meat, seafood, grains, and nuts have excellent levels of the mineral, mushrooms are the only produce that have high levels of it, so they are especially important to include in your diet if you are vegetarian, vegan, or gluten-free.
Selenium helps produce antioxidants and also keeps your immune and thyroid systems healthy. Studies have even shown that it may reduce LDL cholesterol levels as well as help with inflammatory diseases. Crimini mushrooms are packed with the stuff: five ounces of the mushrooms provide over half of the daily value of selenium.
The benefits don't stop there, however. Mushrooms are also high in other important minerals, including iron, zinc, and potassium, as well as vitamin D.
I love to sauté crimini mushrooms in a little olive oil and seasoning for a quick side dish, but if you're into Meatless Mondays or thinking of giving up meat for Lent, try a mushroom leek tart, a vegan mushroom and garlic bisque, or a hearty broccoli and mushroom quiche for dinner.