Improve Your Health With 30 Minutes of Exercise a Week
Get Heart Healthy With Just 30 Minutes of Exercise a Week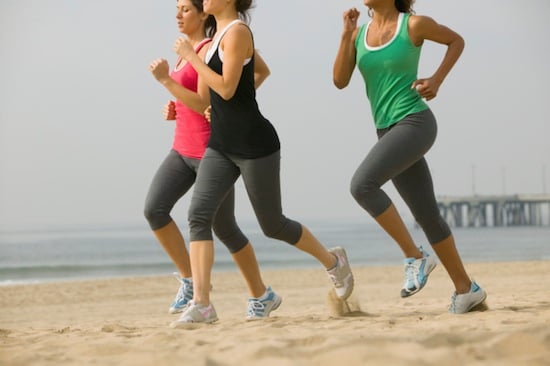 Don't just sit there! A little exercise goes a long way. A recent study led by the Population Health Research Institute at McMaster University in Canada found that just 30 minutes of exercise a week can lower the risk of a heart attack by about 30 percent. Fighting heart disease might not be your biggest concern, but the power of even a bit of physical activity is certainly motivating.
The study followed over 24,000 men and women of all ages, from 52 countries, and compared the work and exercise habits of the participants, 10,043 of which had already experienced a heart attack and the other 14,217 had no history of cardiovascular disease. The research found that any level of physical activity can lower the risk. The data, which made its way into the European Heart Journal this week, notes how the risk drops 13 percent for mild activity like yoga or slow walking, 24 percent for moderate activity like biking, and 30 percent for more strenuous physical activity like running. Surprisingly, the percentage didn't increase if the duration of physical activity went up — although 30 to 60 minutes of exercise a week was the sweet spot — which can be spread out over each day.
Now we all know how good exercise is for our overall health, which is why it's important to make sure you are exercising at least 60 minutes each week. And if you are looking to lose and maintain a certain weight, you'll want to engage in moderate exercise for five days a week. And by moderate, I mean "slightly breathless," making sure you get your heart rate up.