Incase iPhone Armband and Earbuds Review
Gear Review: Incase iPhone Armband and In-Ear Headphones
If you have an iPhone 4S and need an armband, you can always make your own, or you can check out the Incase Sports Armband Deluxe ($45). Stylish and sleek, the Incase iPhone 4S armband offers everything you'd want in a fitness accessory: it's easy to use, comfortable, durable, and Iightweight. It also pairs perfectly with the Incase Capsule headphones ($50).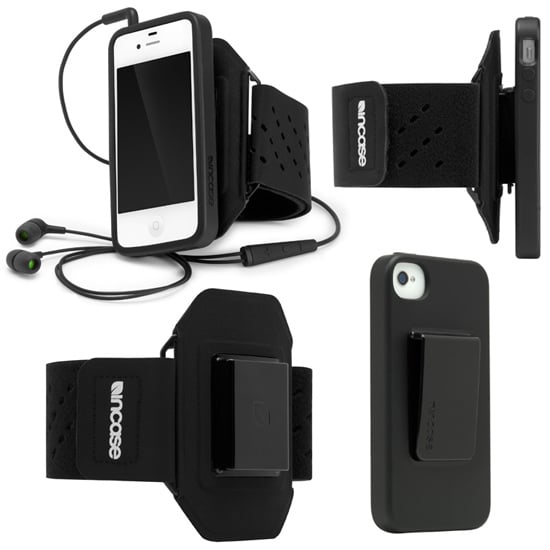 My favorite feature is that the iPhone is protected by a hard case, which has a clip attached to the back. Simply clip the case into the plastic slot on the armband to keep it secure. If you need to make a phone call or get a better look at your running app, the case can easily be detached from the armband by lifting it up and out of the slot. If you'd rather wear your iPhone on your waist, just clip the case onto your waistband or pocket and leave the armband at home. The case doesn't cover the screen, so you can easily skip songs or check the weather. Another awesome feature is that the armband is hand-washable, which is a necessity if you're exercising with it. It's also adjustable, fitting over multiple layers when Winter running, or on bare skin if you're using it at the gym.
Of course, if you're listening to music, you'll need a set of earbuds. Pair your armband with Incase Capsule headphones. They come with three different eartip sizes to offer a comfortable, stay-put, snug fit. Your tunes will be clear, and the remote control attached to the wire makes it easy to monitor the volume or pause a song. The best part is the microphone that allows you to answer phone calls midworkout. They come in four colors: black, white, gray, and bronze. I just love this kind of practical, no-nonsense fitness gear that does nothing but make a workout easier and more enjoyable.