Instant Oatmeal Bread Recipe
A Reader Recipe: Instant Oatmeal Bread
Get baking! FitSugar reader actorsdiet shared a recipe for instant oatmeal bread in the Healthy Recipe community group.
Looking for a way to use up all those flavored instant oatmeal packets? Make a quick, delicious and healthy bread!
Find out how to make the bread when you
.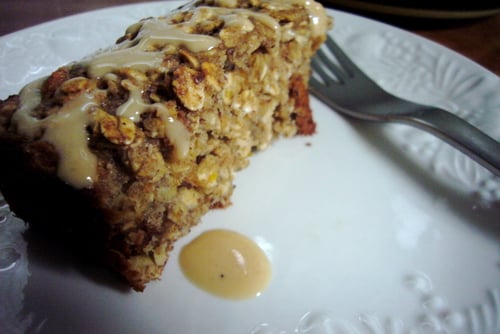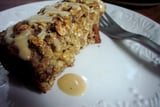 Ingredients
* 5 packets instant oatmeal (I use Better Oats Apples and Cinnamon)
* 1/4 cup whole wheat flour
* 1 tsp baking powder
* dash salt
* 1 tsp vanilla extract
* 2 eggs
*peanut butter (optional)
* 1.5 mashed bananas
Directions
Combine all ingredients, pour into sprayed loaf pan, put into preheated 350 degree oven for 20-25 minutes. Drizzle with peanut butter, if desired.
Information
Category

Breads, Desserts
We love when you share your healthy dishes and desserts, so head over to the Healthy Recipe Group and post your fave recipe with an original photo. It could be featured here on FitSugar's homepage.