Intense Workouts Help You Live Longer, Study Finds
Fit Tip: It's Not About the Duration, It's About the Intensity
What's your cardio style: do you take it slow, or do you run or cycle as fast as possible? The secret to a healthy lifestyle may be all in how you work out, not how long.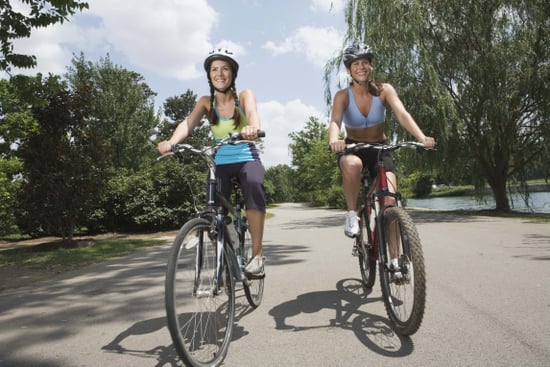 A new study followed 5,000 Danish adults who regularly rode bikes for 20 years and found that the participants who cycled faster lived four years (for women) to five years (for men) longer than the slowest cyclists and cut their risk of dying during the study period by more than half. The faster cyclists had a lower risk of developing heart conditions as well — their risk of developing coronary heart disease was 74 percent lower than the slow cyclists.
The healthiest cyclists were the ones who rode fast for at least 30 minutes to an hour every day, but you don't have to stick with the bike. Add intense bursts of exercise in any workout you do (here are tips on how to start interval training and how to add supersets to your weight training); you'll save time and burn more calories as well.
Do these new findings have you thinking it's time for another spin class?