Internet Workout Programs
How Do You Feel About Internet Workout Programs?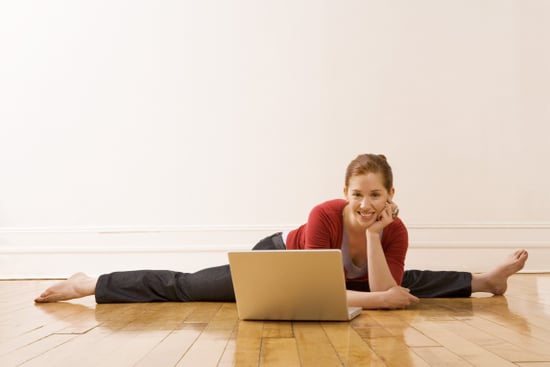 Online workout programs promise the fitness results of a gym routine with the added benefit of privacy and convenience — you do the workouts whenever, wherever. Several sites offer a range of wellness tools, too, including nutrition advice, exercise logs, and social platforms for networking with other members. Prices vary, but most dip well below the average cost of a gym membership.
Workouts For You offers a range of programs — from $2 to $11 a month — that include meal plans, audio podcasts, streaming videos, direct contact with a trainer, and personal profiles similar to those on social networking platforms. Another site, Yufit, charges a $10 to $15 monthly membership fee and provides access to 10 on-demand fitness classes that are updated twice a week.
Online fitness programs certainly present quick and simple ways to find fresh workouts and healthy eating advice, but the resources found in a gym environment — expert trainers, a variety of equipment, and a full sensory experience — may offer something that a screen can't quite capture. What do you think?