Interview and Exercise Routine From Celebrity Trainer Harley Pasternak
Work Out Like Lady Gaga
For the last 10 years, celeb trainer Harley Pasternak has worked hard on his ever-evolving 5 Factor philosophy of diet and exercise. And people are listening: Lady Gaga, Eva Mendes, and Mandy Moore are just a few of the celebs who have all turned to him for their fitness needs. The 5 Factor exercise regimen is tailor-made for busy individuals too. When I spoke to Harley last week he told me that all you need is 25 minutes a day; that's it. If you can do more, great, but he promises that 25 minutes on his plan will give you results. This seems to be counterintuitive to almost everything we've heard about weight loss. First 30 minutes was enough, then 45 — now 25?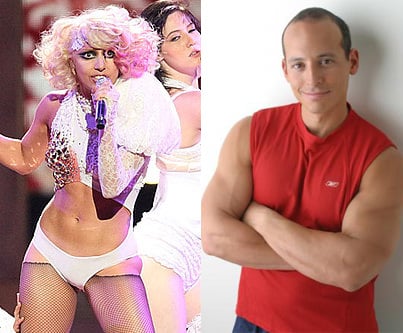 "There is a big difference in training hard and training smart," says Harley. "And when you combine cardiovascular and resistance training you've hit two birds with one stone." Harley says that resistance training is key because it keeps your metabolism and resting heart rate elevated throughout the workout and beyond. "So even though you're only doing a five minute cardio warmup, and five-minute cardio cooldown, you're in your fat burning zone for the entire 25 minute workout."
To get the most out of a 5 Factor workout, focus on two main body parts and the abs — do this every day, for five days a week. And while you should shift the areas of the body you focus on, Harley says that you should always do ab work. To see the moves Harley gives to his celeb clients, read more.
Want to see more Harley? Give this 5 Factor workout Harley created for FitSugar readers a try, or check out what he had to say about his celebrity clients.