Jake Gyllenhaal Talks About Being an Active Person
Jake Gyllenhaal Is a Physical Person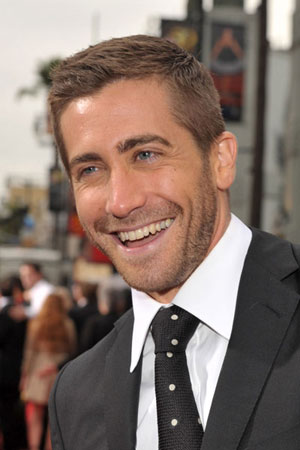 We've seen the way that Taylor Lautner bulked up for Twilight, and Gwyneth Paltrow put on 10 pounds of lean muscle for Iron Man 2, so it's no surprise that Jakey G. pumped up to play Prince Dastan in Prince of Persia.
The actor told People magazine, "It was so hard. Being an actor is so hard. Being in shape is so hard, too, and being paid to get into shape is even harder — and you can quote me on all of those."
But Jake doesn't get in shape just for work. He says when it comes to physical training, "I like the focus. I'm somebody who likes to kind of keep moving. When you're shooting a movie, the downtime is always the hardest thing, and when you get to be physical in between takes it's actually a good thing, I think, for any actor." Jake was inspired to stay active by Dustin Hoffman when filming together years ago. The renowned actor even gave Jake a walker to use a fitness accessory for triceps dips. Cute, no?
When not on set, Jake still likes to keep up his physique. He says. "You focus on it like an athlete would and it's kind of off-season, but I'm very much a physical and active person. So I like to maintain as much as I can."
Tell me, would you like staying in shape to be part of your job description, or would you stay lean and active no matter what?