Jane Fonda Hosting World Fitness Day on May 1
Feel the Burn! Jane Fonda Returns For World Fitness Day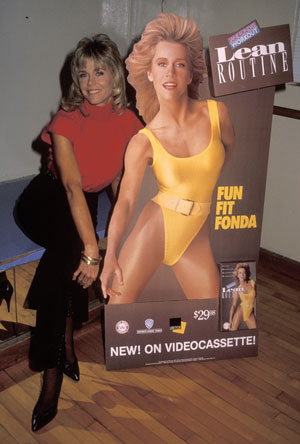 Get ready for legwarmer and leotard flashbacks: the woman who made "aerobics" a household word is making a comeback. Actress Jane Fonda plans to get back into her fitness routine on May 1, when she'll host an event dubbed World Fitness Day in Atlanta's Georgia Dome.
Fonda, 72, became a fitness icon in the 1970s, with the release of countless at-home aerobics videos. Now, she wants to reenergize her fellow seniors and baby boomers to make a commitment to fitness:
"I've had hip replacement and a recent knee replacement and I am interested in bringing boomers and seniors like me into the exercise world because I know it will enhance their lives."
The event, benefiting Fonda's teen pregnancy prevention nonprofit, will be open to as many as 3,000 participants. Other home workout stars, including Richard Simmons and Billy Blanks, will help lead the sessions. Between Richard Simmons and tae-bo, I feel like I'm having '80s flashbacks. But then again, taking aerobics from the legends would be a real trip. What do you think of Fonda's plan?